about crestwood
Modesto
Crestwood Manor, Modesto is a skilled nursing facility dedicated to wellness and recovery. The facility offers specialized programs addressing Dementia/Alzheimer's care, dual diagnosis, vocational rehabilitation, behavioral modification and spirituality.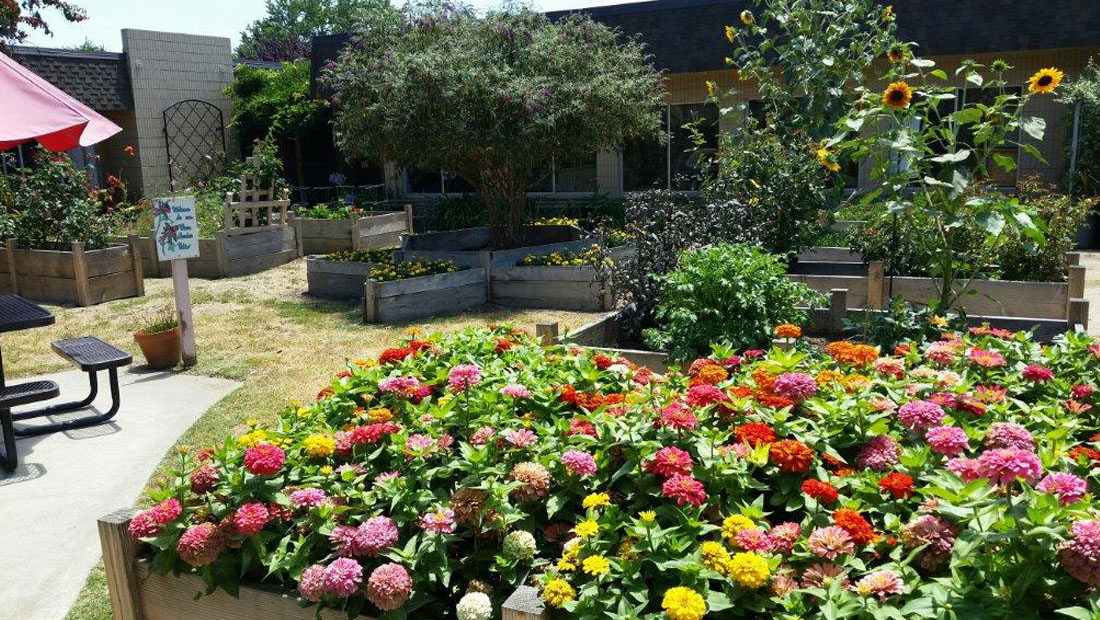 In addition, residents participate in the Healing Harvest Project, an innovative effort to reinforce and develop coping methods and independent living skills.
The facility strives to create a homelike environment for residents. We have a variety of pets that live in our facility, including cats, dogs and birds, and plant life is abundant throughout. This environment, called "Eden Alternative," enhances the facility's atmosphere with different forms of life and energy.
From a program perspective, residents participate in a point scheme that offers appropriate structure, support and guidance, depending on each resident's treatment needs. Residents participate in a range of regularly scheduled groups, classes and activities which help residents move closer to returning to their communities. They also embark on group outings with Crestwood Manor staff. As Crestwood Manor residents progress through their treatment, they gain points, increasing their privileges and moving closer to recovery with each step.
Special Feature
Crestwood Manor supports the recovery of residents whose diagnosis includes chemical dependency. There are two drug and alcohol counselors on staff leading 12-step recovery groups. Residents attend in-house A.A. and N.A. meetings with their sponsors, many of whom stay connected after returning to the community.
Programs
| | Mental Health Rehabilitation Center | Psychiatric Health Facilities | Adult Residential Programs | Crisis Stabilization Unit | Crisis Residential Treatment Program | Residential Care for Elderly | Snf Neuro-behavioral Programs | Snf/stp Programs | Wellness Clinics |
| --- | --- | --- | --- | --- | --- | --- | --- | --- | --- |
| Modesto | Mental Health Rehabilitation Center | Psychiatric Health Facilities | Adult Residential Programs | Crisis Stabilization Unit | Crisis Residential Treatment Program | Residential Care for Elderly | Snf Neuro-behavioral Programs | Snf/stp Programs | Wellness Clinics |