about crestwood
Redding
The program at Crestwood Wellness & Recovery Center in Redding is a system of care which incorporates the concepts of wellness and recovery.  It promotes wellness across the spectrum of the human systems of physical, mental, spiritual, and social needs.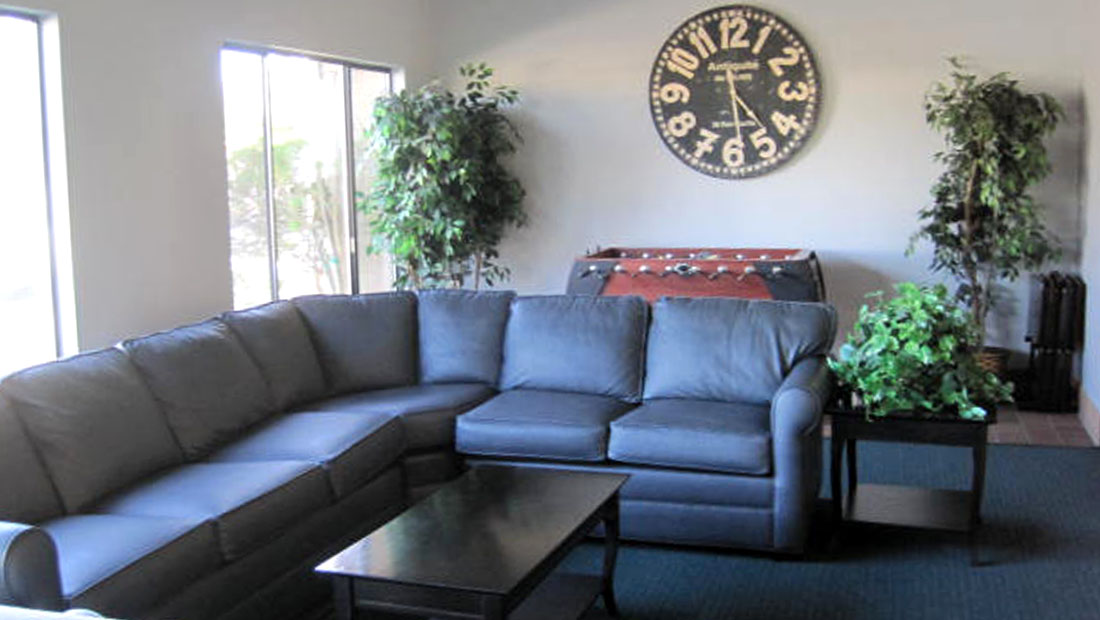 The programming offers a skilled, supportive, yet self-empowering platform.  The structure inherent in all programming is to provide meaningful, yet pragmatic life skills.  The positive and hopeful milieu provides an anchor for that growth.  We maintain a confident expectation that recovery at the level of the clients' potential will occur.
Our interdisciplinary team of professionals utilizes many evidence-based models of mental health care to address the strengths and knowledge of our clients to provide individual and collaborative treatment plans.
Our guiding principles include facilitating recovery by a responsive approach to the individual's unique strengths and needs; recognizing, respecting and accommodating for differences- be it cultural, ethnic, religious, gender, socio-economic or sexual orientation; and ongoing leadership and clinical/support staff training to develop, enhance, and support the diverse talents of our staff.
Special Feature
Crestwood Wellness & Recovery Center has adopted the city park next to our building. Our clients actively pursue their gardening skills and creative beautification inspirations by maintaining and adding to the garden beds created on Earth Day 2009. The efforts have created a space for quiet and serenity as well. Weather permitting, staff often take clients to the park for group therapy, meditation, and yoga.
Soothing Therapies
Augmenting the hard work of therapy, achieving goals, making interpersonal changes, and learning self-advocacy is an important aspect of creating wellness. Our staff is mindful of creating a restorative environment. Aromatherapy is incorporated into the environment on a regular basis. It is calming and appreciated. Aromatherapy scents have been found to decrease stress and rejuvenate. The olfactory stimulation often can trigger a fond memory. This can take clients to a more comforting place in their mind. Aromatherapy groups are ongoing to provide educational and therapeutic effects to smaller groups. This practice often becomes a wellness tool for many of our clients.
Meditation/Contemplation groups are ongoing as well. This group offers a gentle experience with non-judgmental instruction, practice, and processing. The evening group is well attended and promotes improved sleep. Meditation helps quiet the mind; this is a useful life skill to incorporate into one's wellness plans.
Knowing that an unbalanced physiological system can negatively affect a psychological system by producing symptoms of pain, stress, nervousness, and even exacerbating existing disease, the facility enacted a holistic medicine approach to assist their clients. This new approach of using chiropractic treatment in addition to the existing treatment modalities was implemented into many of the clients' wellness plans with the intention of offering enhanced treatment from a greater holistic perspective. The clients' response to the newly enacted voluntary program has been significantly positive. An example of such a response was when a client who has utilized a wheelchair for many years stated after her first few adjustments, "I can now sit up much straighter and my back doesn't hurt. I feel so much happier." In addition the staff reports another client who often mumbles and is hard to hear, is now speaking much louder and with greater clarity.
This holistic approach of using chiropractic medicine in addition to traditional mental health tools appears beneficial in treating clients with a co-morbidity of physical and psychological symptoms. Once again, Crestwood Wellness & Recovery Center continues to lead the industry with innovative approaches in mental health care and never ceases to inspire others toward excellence.
Traditional restorative care is provided with licensed nursing staff on a one-to- one basis.
A physically weakened, deconditioned, or post-surgical client benefits from this motivational care by a consistent nurse providing the care and helping the client achieve personal goals of physical health.
Crestwood Wellness & Recovery Center is training clients to use biofeedback techniques to promote relaxation, mindfulness, and emotional regulation techniques that emphasize the body and mind connection. The method of training is unique and well received by young and mature clients alike. It is a specially designed interactive computer program called "The Journey to Wild Divine." The program has finger sensors that monitor heart rate and skin conductance levels; which in turn directly affect the activity on the computer program. The Wild Divine biofeedback program offers guided training on breathing, relaxation techniques, and meditation; as well as an adventure gaming feature that allows the user to apply the power of their thoughts, emotions, and breathing to navigate the virtual world. The visual effects on the program are beautiful and the music is calming. Together they produce an ideal environment for quieting the mind and relaxing the body.
Programs
| | Mental Health Rehabilitation Center | Psychiatric Health Facilities | Adult Residential Programs | Crisis Stabilization Unit | Crisis Residential Treatment Program | Residential Care for Elderly | Snf Neuro-behavioral Programs | Snf/stp Programs | Wellness Clinics |
| --- | --- | --- | --- | --- | --- | --- | --- | --- | --- |
| Redding | Mental Health Rehabilitation Center | Psychiatric Health Facilities | Adult Residential Programs | Crisis Stabilization Unit | Crisis Residential Treatment Program | Residential Care for Elderly | Snf Neuro-behavioral Programs | Snf/stp Programs | Wellness Clinics |