about crestwood
Sunnyvale
At Idylwood Care Center, we believe that individuals have the right to become an expert in managing their own care. We also know that individuals are unique, whole, and interdependent with their environments, and they can achieve their maximum independence when they are full participants in managing their own lives.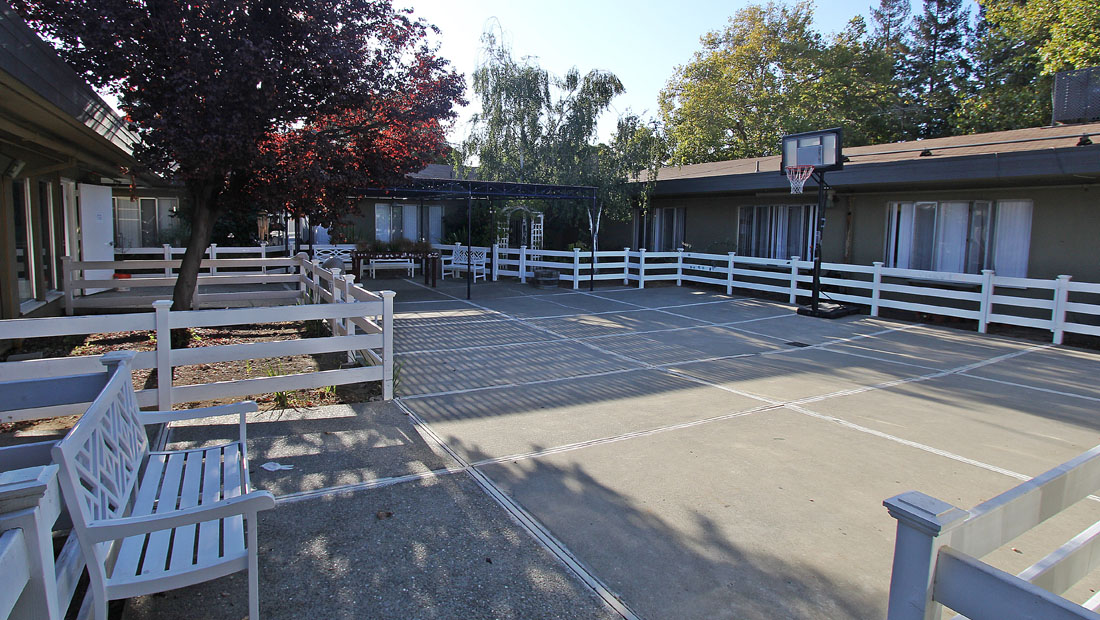 Wellness is achieved by ensuring the health, happiness, and well-being of the people who live and work at Idylwood. Our primary goal is creating an environment where people can progressively move towards their potential in physical, mental, and spiritual health. Idylwood is a place where people are actively involved in making choices regarding healthier and more meaningful lives. Our mission is to give people a reason to get up in the morning.
Special Feature
The produce for cooking activities is harvested from Idylwood Care Center's own vegetable gardens by residents and staff. We also have beautiful flower gardens and a rose garden. Residents can enjoy and relax in the gardens on their own or join a structured activity lead by an occupational therapist and activity staff. Both of these services have been featured in the workbook, Nourish the Body and Soul, published by Action Pact Inc., 2008.
Special Recognition
Idylwood was recognized by the California Association of Health Facilities (CAHF) for excellence in programming at the organization™s 2009 annual meeting. The award was given for the Idylwood Olympics, which featured residents and staff taking on the challenge of an Olympic-style competition. Participants celebrating a love of sports and the spirit of the Olympics was integrated into the daily lives of the people who live and work in the Idylwood community. Residents and staff became participants, not watchers, of world events and formed an even greater appreciation of Idylwood's community and each other.
Programs
| | Mental Health Rehabilitation Center | Psychiatric Health Facilities | Adult Residential Programs | Crisis Stabilization Unit | Crisis Residential Treatment Program | Residential Care for Elderly | Snf Neuro-behavioral Programs | Snf/stp Programs | Wellness Clinics |
| --- | --- | --- | --- | --- | --- | --- | --- | --- | --- |
| Sunnyvale | Mental Health Rehabilitation Center | Psychiatric Health Facilities | Adult Residential Programs | Crisis Stabilization Unit | Crisis Residential Treatment Program | Residential Care for Elderly | Snf Neuro-behavioral Programs | Snf/stp Programs | Wellness Clinics |